2017 – Lynchpin news and celebration!
It could not be more special than to announce that sculptor, installation artist, poet and video artist, Jenny Pollak, will be coming to spend what we are calling a Lynchpin Residency in Hobart, for four to six weeks, from the end of February.
As Lynchpin Coordinator, Jenny's work is of particular closeness to me;  her marvellous installation work The Immortals shown at the Manly Art Gallery and Museum, Sydney, 4th September – 25th October 2015, was brought to my notice by Lisa Roberts of Living Data, with whom Lynchpin has had a fundamental relationship over the years, as we've explored ways of encouraging conversations and collaborations that bring Ocean science to the community in new ways.  Lisa rightly thought that The Immortals would resonate with me, for in many ways the epic poem at the base of this work, echoed and affirmed the intent of the symphony ex Oceano, our 2012-15 project – recorded and released at just the time The Immortals was shown.
Since that introduction,  Jenny and I have been in conversation – and I'm happy to say she will be here to explore, not only the pleasures of Tasmania, MONA etc  . . . but also  . . .  we are not quite certain what else may emerge!
Please visit Jenny's website and take time to  understand something of the integrity and deep listening expressed in her work.
This will be Lynchpin's 2017 conversation piece. We'll keep you posted on what it may bring forth!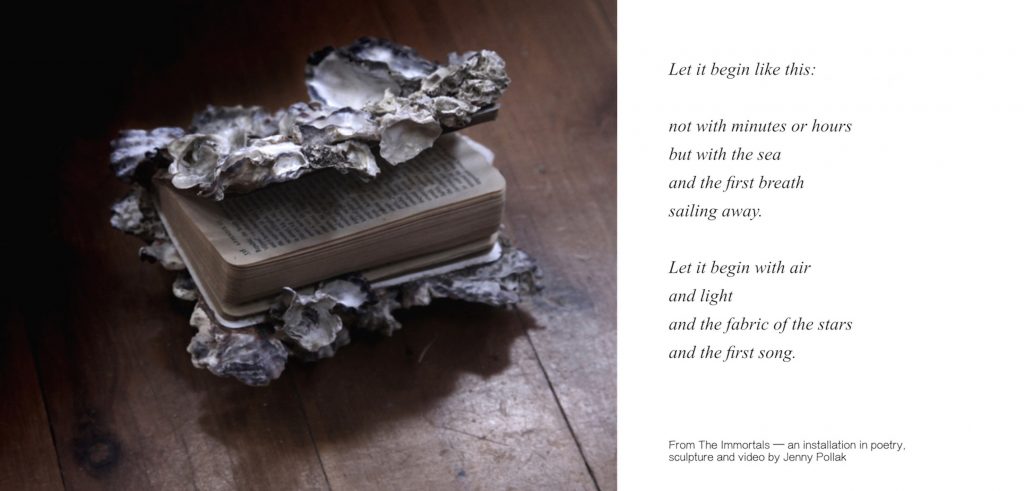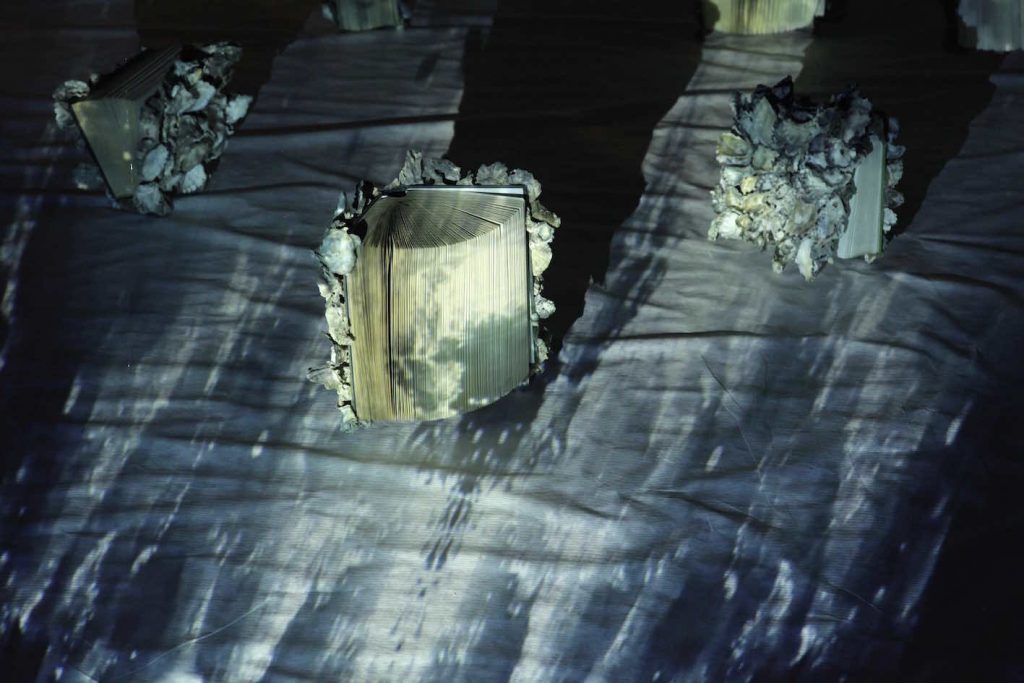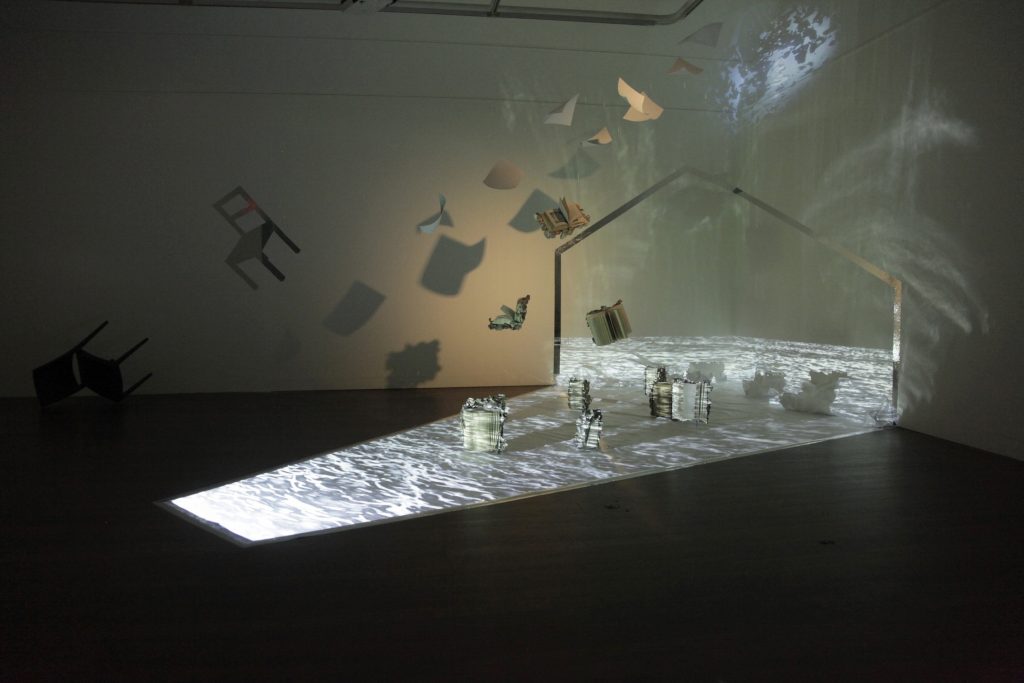 'New World Order — Terra Australis'.
The art of Jenny Pollak: engaging the natural world: Published on Oct 30, 2013
Australian sculptor Jenny Pollak explains the intriguing process behind researching and creating her artwork 'New World Order — Terra Australis'. This work considers the impact of rabbits on the Australian landscape and psyche and is now part of the National Museum of Australia's collection. Recorded at the artist's home studio in the Pittwater area of northern Sydney, 2013. More: http://www.nma.gov.au/pate
Produced by Jono Lineen, Assistant Curator, and Jeremy Lucas, Multimedia Producer, National Museum of Australia.

Change of Direction for: 2016
During 2015, Lynchpin was in discussion with Lauren Black, an acclaimed Hobart based artist who is well known for her detailed botanical work.  View Lauren's formal botanical work at www.botanicalfineart.com.
Early in the year Lauren let us know that new and exciting opportunities have opened for her that will expand her current work into several new areas. Due to these unexpected developments, she was now unavailable to explore what might have emerged from the science of the Ocean.  We wished Lauren great success in these new ventures while Lynchpin turned to consider new directions for 2016-18.
Exciting news! – December 2016
A Churchill Fellowship for Lauren Black!  Many congratulations to Lauren on this great opportunity! She will use her scholarship to visit collections in museums in Paris, Italy and the UK, where she will take particular note of medical and botanical collections. Lauren would like her work to build a bridge between art and science that opens our understandings of the body – work which began with her Memento Mori Exhibition in 2015.
May this Churchill Fellowship underpin and expand and consolidate new and inspiring work as Lauren has the opportunity to be immersed in some of the most special collections in Europe;  the observations of anatomy and botany that were the basis of opening up the wonders of the human body and the botanical world to us over time.
Through the year – 2016 –
As the year has progressed, there have been some interesting activities on a number of fronts with various groups approaching Lynchpin .
ex Oceano
Throughout the year, we continued to pursue performance of the symphony ex Oceano.  Peter Tanfield, Artistic Director of the Discovery Orchestra, was in discussion with Ten Days on the Island, 2017 – but sadly that has not brought forth performance.
Tasmanian Branch of the Australian Marine Science Association (AMSA)
AMSA are anxious to promote and communicate their science in different ways.  A present initiative is to hold a series of small workshops where interested scientists can explore expressing their science through various arts practices.  Lynchpin is interested in contributing to this initiative which is in a development phase. 
GEOLOCATION JOURNEYS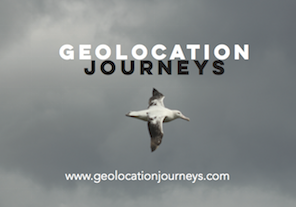 Supporting marine predator research at the 
Institute for Marine and Antarctic Studies
This delightful and productive initiative is a program Lynchpin is pleased to support.  Congratulations Annalise Rees and Jamie Cleeland – and those working in predator research!
We were happy that the Festival invited Nick Roden, one of the scientists from the symphony  ex Oceano collaboration to take part in the Festival forum that hopes to explore arts/science collaborations.  Nick will be overseas at the time, but Annalise Rees will say something about the science response of Nick and Rob Johnson during the forum and we are happy to gift CDs of ex Oceano to forum participants.
Read more about the Festival and put it in your diary!
Tidal Festival is Devonport's youngest cultural festival that takes place at various venues every two years, coinciding with our Tidal: City of Devonport National Art Award exhibition. The festival includes a range of arts programs, workshops and activities for the community and visitors to be involved in. This includes a resident artist located at Mersey Bluff (in what we call the Tidal Zone) to create ephemeral works (past artists include Ross Byers & Marcus Tatton), various workshops and events (inc. cultural walk around the headland by local Aboriginal people, drawing/painting/sculpture workshops, outdoor cinema, etc.) and a public forum that highlights artists who reference or relate their work to the environment (Tasmanian artist and Tidal finalist Melissa Smith spoke at the last Tidal Festival forum).

The theme of the festival is 'tidal', and the forum highlights the work undertaken by artists, in particular those who cross the boundaries into science. 
Lynchpin has pleasure in supporting the festival by gifting 
the CD ex Oceano to each of the illustrious group of speakers TeFF has gathered, including Dr Sylvia Earl, Dr Richard Kirby and many others. Watch the program and take advantage of hearing many International speakers from important Marine Science.